Posted by: admin on 01/04/2011
Brace yourself before hitting the "go" button.  What comes out of this guy's mouth will amaze you.
---
Posted by: admin on 12/22/2010
It has been speculated that this was really the birth of rap, recorded in 1974.
Eminem was only 2 years old Jay Z just 5.  It's likely they honed their craft after being inspired by the rap in this song.
For the first time the rap has been transcribed and documented here:
"Beatles:  George, Paul, John and Ringo
Frankie, Annette, Beach Blanket Bingo
Zeplin, Denver, Tony, Dawn
Olivia, Newton, Elton John
Sedaka, Brink and Leon Russell
Bump, Shimmy, Do the Hustle
Tracy, Burl and Charlie Brown
Eagles, Kacie, Gettin' Down
Bowie, Coby, Two for Tea
Earth Wind and Fire, AWB
Linda, Janis, Joan, and Joni
Pink Floyd, Beach Boys, Bony Moronie"
Click on the speaker to hear this Christmas classic.
---
Posted by: admin on 12/21/2010
Comedian, Actor, Singer and now DJ Jamie Foxx showed off his spinning skills last night as he introduced to the crowd his new album "Best Night of My Life". The album has a winter Solstice debut…as it hits stores and I Tunes today December 21st.  The album features 15 tracks. He is joined by Ludacris on the track "Rejoice" and by Soulja Boy on 'Yep That's Me'.  'Fall For Your Type' features Drake the rapper and 'Winner' has Justin Timberlake along with Foxx.  Yesterday he performed his new single on Good Morning America:  A ballad that kicks it at the end.   "Fall for your type".
Jamie Foxx on Good Morning America, yesterday.
Jamie knows how to have a good time, what self respecting DJ doesn't, right.   Saturday night he was on stage with a host of other celeb types dancing with PRINCE at Madison Square Garden.
Last week, he celebrated his 43 birthday by visiting ELLEN and
…then off to the Playboy Club in vegas for his birthday party.
Follow me on twitter at RicHansen or hook up on Facebook .
---
Posted by: admin on 12/15/2010
Will Smith is an amazing guy.  Singer, actor, father and yes a motivator.   One of the simplest yet most profound videos has been around since 2006 when he  won the 2005 Kid's Choice Awards.   The message is great, but the other thing I respect is the fact that he understood his audience (read the crowd)  young kids,  and made his comments relevant and simple.   One of the greatest "take aways"  from my college speech and debate classes was "read the crowd" . It works on stage, in a sales situation, a cocktail party or even posting on Facebook or Twitter.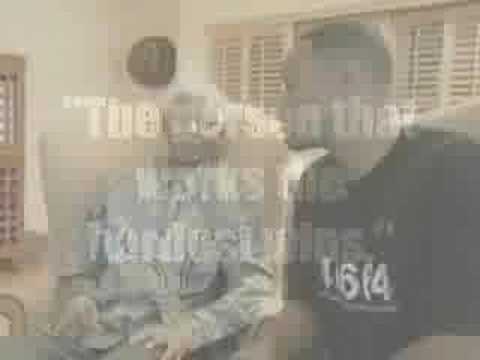 Love what you do, and do what you love!
---
Posted by: admin on 12/13/2010
Julio Eglesias's youngest son is hot, with two hits on the Safe Songs Top 30 right now.  Enrique Eglesiaas sexy love song "Tonight" is the highest debut song this week on our School Dance Chart.  At the age of 35 he has sold 55 million albums.  That's big.  But his 67 year old pop beats him by a mile, having sold 300 million records mostly in the 70s and 80s.  But get this great story about his start:
Enrique didn't want his Dad to know about his plans for a musical career and didn't want his Dad's name to be the reason for his successes.  He borrowed money from his family nanny and he recorded a demo cassette tape.  He promoted the songs with the help of Julio's publicist using the stage name Enrique Martinez as supposedly an unknown singer from Guatemala.  He dropped out of college, was signed by a small record label went to Toronto to record his first album in 1995.  Now there is a whole generation that has no clue who Julio is….but Enrique is red hot.   Now you know "the rest of the story".
Here's this weeks Top 30 Safe songs and DO NOT PLAY songs:
| | | | | | | | |
| --- | --- | --- | --- | --- | --- | --- | --- |
| LW | TW | Artist | Title | Featuring | Prime Cuts # | BPM | Notes |
| 1 | 1 | Rihanna | Only Girl (In the world) | | 201037 | 126 | EDIT |
| 3 | 2 | Pink | Raise Your Glass | | 201041 | 122 | EDIT |
| 10 | 4 | Bruno Mars | Grenade | | 201044 | 111 | |
| 2 | 5 | Nelly | Just a Dream | | 201032 | 90 | |
| 15 | 6 | Katy Perry | Firework | | 201041 | 124 | |
| 13 | 7 | Pitbull | Hey Baby | | 201037 | 128 | |
| 4 | 8 | Enrique Iglesias | I Like It | Pitbull | 201019 | 129 | |
| 5 | 9 | Katy Perry | Teenage Dream | | 201031 | 120 | |
| 8 | 10 | Kesha | Take It Off | | 201028 | 125 | |
| 17 | 11 | David Guetta | Memories | F/Kid Cudi | 201012 | 130 | Edit |
| 6 | 12 | Mike Posner | Please Don't Go | | 201034 | 121 | |
| 9 | 13 | KE$HA | We R Who We R | | 201043 | 120 | Edit |
| 23 | 13 | Black Eyed Peas | The Time (Dirty Bit) | | 201045 | 128 | |
| 11 | 14 | Usher | DJ Got Us Fallin In Love | Pitbull | 201029 | 120 | Edit |
| 7 | 15 | Bruno Mars | Just the way you are | | 201030 | 109 | |
| 25 | 16 | Chris Brown | Deuces | | 201031 | 74 | EDIT |
| 12 | 17 | Will.I.am | Check it Out | Nicki Minaj | 201037 | 130 | edit |
| 18 | 18 | Willow | Whip My Hair | | 201042 | 82 | |
| 28 | 19 | Rihanna | What's My Name | | 201043 | 100 | H.S Only |
| 21 | 20 | Nicki Minaj | Right Thru You | | 201040 | 81 | |
| 14 | 21 | Jay Sean | 2012 (It ain't the end of the world" | | 201032 | 127 | |
| 20 | 22 | Ne-Yo | One in a Million | | 201035 | 100 | |
| 16 | 23 | B.O.B | MAGIC | Rivers Cuomo | 201028 | 83 | |
| 29 | 24 | Chris Brown | Yeah 3X | | 201044 | 129 | |
| 19 | 25 | Justin Bieber | U Smile | | 201032 | 75 | |
| 22 | 26 | Eminem | Love The Way You Lie | Rihanna | 201027 | 87 | Edit |
| 30 | 27 | Michael Jackson | Hold My Hand | Akon | 201047 | 90 | |
| New | 28 | Enrique Iglesias | Tonght | Ludacris | 201047 | 126 | Edit Sh*t |
| New | 29 | Far East Movement | Rocketeer | Ryan Tedder | 201047 | 96 | |
| New | 30 | Ditty-Dirty Money | Coming Home | | 201047 | 84 | Edit nigga&sh*t |
| | | | | | | | |
| | | | | | | | |
| | | | | | | | |
| | | | | | | | |
| | | Recurrents- (Still popular) | | | | | |
| 24 | | Taio Cruz | Dynamite | | 201020 | 120 | |
| 26 | | 3OH!3 | Double Vision- Dance Edit | | 201035 | 120 | |
| 27 | | Sean Kingston | Letting Go (Dutty Love) | | 201025 | 92 | |
| | | Travie McCoy | Need You | | 201037 | 74 | |
| | | Flo Rida | Club can't Handle Me | D Guetta | 201024 | 128 | |
| | | Taio Cruz | Dirty Pictures (Squeaky Clean) | Ke$ha | 201038 | 120 | EDIT |
| | | New Boyz | Break My Bank | Iyaz | 201028 | 91 | Edit |
| | | Katy Perry | California Gurls | Snoop Dog | 201020 | 125 | |
| | | B.O.B | Airplanes | Hayley Williams | 201016 | 94 | Edit |
| | | Travie McCoy | Billionaire | Bruno Mars | 201011 | 88 | |
| | | Usher | OMG | Will I am | 201012 | 130 | |
| | | Mike Posner | Cooler Than Me | | 201014 | 130 | |
| | | Lady Gaga | Alajandro | | 201012 | 99 | |
| | | Tao Cruz | Break Your Heart | | 201004 | 122 | |
| | | Black Eyed Peas | Rock That Body | | 201013 | 125 | |
| | | Ready Set | Love Like Woe | | 201020 | 90 | |
| | | 3OH!3 | My First Kiss | Ke$ha | 201019 | 138 | |
| | | Nicki Minaj | Your Love | | 201013 | 95 | |
| | | David Guetta | Getting Over You | Fergie & LMFAO | | | |
| | | Cali Swag District | Teach Me How to Dougie | | | | |
| | | Kesha | Your Love is My drug | | | | |
| | | Jay Z | Young Forever | | | | |
| | | Justin Bieber | Somebody to Love | | | | |
| | | Jason Derula | In My Head | | | | |
| | | Justin Bieber | Baby | Ludacris | | | |
| | | LaRoux | Bulletproof | | | | |
| | | Lady Gaga | Bad Romance | | | | |
| | | Timberland | If We ever Meet again | Katy Perry | | | |
| | | KE$ha | Tic Toc | | | | |
| | | Timberland | Carry Out | | | | |
| | | Christina Aguilera | Not Myself Tonight | | | | |
| | | Black Eyed Peas | Imma Be | | | | |
| | | B.O.B. | Nothing on you | Bruno Mars | | | |
| | | | | | | | |
| | | | | | | | |
| | | DO NOT PLAYLIST ADDS | | | | | |
| | | No Hands | Waka Flocka Flame | Rosco Dash | | | |
| | | Birdman | Fire Flame | Lil Wayne | | | |
| | | Jeremih | Down On Me | 50 cent | | | |
| | | Wiz Khalifa | Black and Yellow | | | | |
| | | Kanye West | Runaway | | | | |
| | | New Boyz | Spot Right There | | | | |
| | | Waka Flocka Flame | No Hands | | | | |
| | | Kanye West | Monster | Jay Z -Rick Ross | | | |
| | | Eminem | No Love | Lil Wayne | | | |
| | | Trey Songz | Bottoms Up | Nicki Minaj | | | |
| | | Bumpy Ride | Mohombi | | | | |
| | | F**K You | Cee Lo Green | | | | |
| | | Right Above It | Lil Wayne | Drake | | | |
| | | Fancy | Drake | | | | |
| | | Rick Ross | Blowin Money Fast | | | | |
| | | Drake | Fancy | | | | |
| | | Richard Vission/Static Revenge | I Like That | Ludacris | | | |
| | | Far East Movement | Like a G6 | | | | |
| | | Glasses Malone | I Get Doe | | | | |
| | | Soulja Boy | Pretty Boy Swag | | | | |
| | | Kanye West | Power | | | | |
---